The Online Marketing Edge

Bammo supplies you with all the required online marketing strategies and tactical resources to use according to the way you prefer to manage and operate your very own business e.g. DIY, DIW or DFY.
* Do-It-Yourself (DIY) type business owner, which handles most every detail for their-self.
* Do-It-With (DIW) assistance type that prefers to learn enough about the online marketing world insights, to effectively select and follow-up with independent (out-sourced) progress.
* Having It Done-For-You (DFY) type of business owner that prefers to be 'hands off' and hire full service experienced strategists, yet, want to retain just enough to critique and ask enough tough questions.
Bammo.org supplies you with all the key elements for every step required, to secure your online marketing resolve. Starting with your Free 7-Point Web Presence Checklist…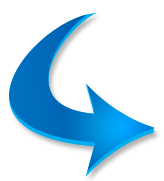 "We've been incorporating the Bammo.org techniques for years now and not only do we own first page search engine results for our local businesses, we continue to build an incredible base of customers utilizing the insights gained with Bammo's blueprint.
By simply applying some strategic considerations to create online exposure, we have created a continual expansion of our brick and mortar businesses.
Some of these techniques include… email correspondence with our patrons using an autoresponder, proper keyword placement on our webpages, ongoing updates to remain fresh regarding search engine(s) compliance, mobile website with QR codes for our in-store sign-ups to our customer eClubs, along with, Google Places and other social media concepts… each contributing to our powerful online marketing results.
We really love utilizing Bammo.org's insights!"