About Bammo
OK, you've heard that the online digital marketing arena is fiercely competitive and it can be very challenging, but… that doesn't matter!

Bammo provides you with the tools required today to easily approach the online world with your products and/or services, strategically and effectively.
You already know that the Internet is a wonderful tool for building relationships with customers, however, it's the way that your business goes about developing its online marketing funnels that deliver powerful results!
The Bammo Organization was developed with your… small to medium sized brick and mortar (SMB) business in mind.  You'll gain the knowledge as to which customer relationship funnel(s)/ strategies work best for your maximum online presence.
Increase earnings from existing clients while at the same time attracting plenty of new customers, naturally!
"The Bammo organization has provided to me a tremendous amount of insights in order to secure first page Google (and other) search engines 'first page' results!
I didn't realize how much of my service business relied on customers coming from my online (Internet) exposure.
My customer base is predicated on results I continue to get from clients referring to my keywords that they type into Google and other search criterion.
I love the fact that I can rely on Bammo.org'(s) further assistance for the pertinent areas that require knowledge beyond my abilities!"
Dr. Sydney Cooley
L. Ac, Dipl OM
Go ahead and type into 'your' browser…
the general words "Acupuncture Durango Colorado"
My Site is @ www.myAcupuctureDurango.com
Durango Acupuncture Chinese Healing Center 970-426-8736
How Bammo Works for You
The Online Marketing Edge

Bammo supplies you with all the required online marketing strategies and tactical resources to use according to the way you prefer to manage and operate your very own business e.g. DIY, DIW or DFY.
* Do-It-Yourself (DIY) type business owner, which handles most every detail for their-self.
* Do-It-With (DIW) assistance type that prefers to learn enough about the online marketing world insights, to effectively select and follow-up with independent (out-sourced) progress.
* Having It Done-For-You (DFY) type of business owner that prefers to be 'hands off' and hire full service experienced strategists, yet, want to retain just enough to critique and ask enough tough questions.
Bammo.org supplies you with all the key elements for every step required, to secure your online marketing resolve. Starting with your Free 7-Point Web Presence Checklist…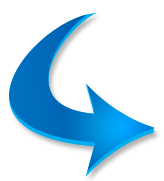 "We've been incorporating the Bammo.org techniques for years now and not only do we own first page search engine results for our local businesses, we continue to build an incredible base of customers utilizing the insights gained with Bammo's blueprint.
By simply applying some strategic considerations to create online exposure, we have created a continual expansion of our brick and mortar businesses.
Some of these techniques include… email correspondence with our patrons using an autoresponder, proper keyword placement on our webpages, ongoing updates to remain fresh regarding search engine(s) compliance, mobile website with QR codes for our in-store sign-ups to our customer eClubs, along with, Google Places and other social media concepts… each contributing to our powerful online marketing results.
We really love utilizing Bammo.org's insights!"